January 2018
| Mon | Tue | Wed | Thu | Fri | Sat | Sun |
| --- | --- | --- | --- | --- | --- | --- |
| 1 | 2 | 3 | 4 | 5 | 6 | 7 |
| 8 | 9 | 10 | 11 | 12 | 13 | 14 |
| 15 | 16 | 17 | 18 | 19 | 20 | 21 |
| 22 | 23 | 24 | 25 | 26 | 27 | 28 |
| 29 | 30 | 31 | | | | |
Calendar

Discuss the Silva Screen range of soundtracks here! So far, we've had Series 1 &2; Series 3; Series 4; the Specials; Series 5; A Christmas Carol; Series 6; The Doctor, the Widow and the Wardrobe/The Snowmen; Series 7; The Day of the Doctor/The Time of the Doctor; Series 8; two 50th Anniversary collections (4 disc and 11 disc) as well as 5 individual classic stories-The Krotons; The Caves of Androzani; Ghost Light; The Daleks and Survival. Here are the details and cover to Survival, the latest release.
Compiled, mastered and produced by Mark Ayres. The cover is newly commissioned from Clay Hickman. Prolific composer Dominic Glynn is closely associated with the 1980s era of Doctor Who. A major creator of production music his work can also be heard in hundreds of film and TV productions worldwide as diverse as The Simpsons, Red Dwarf and Dead Like Me. Transmitted in late 1989, Survival marked the end of an era for Doctor Who, the final series from a continuous 26 year run. A few tracks from the series appeared on the Doctor Who 50 compilation but the rest are all previously unreleased. Dominic is also a producer and DJ in the field of electronica. He has recorded under the name of Fluid and Cybajaz, and has contributed music to Re-Volt.
Track Listings


1. Doctor Who (Opening Theme) – Keff McCulloch

2. Car Wash, With Kitling

3. Tin Cans, Stray Cats And Horses

4. Cat Food

5. Where Is Everyone?

6. Tin Opener

7. Park Chase, And The Alien Planet

8. An Unexpected Pleasure

9. Planet Of The Cheetah People

10. Two Pints

11. Playing With Fire

12. Valley Of Cats

13. The Living Planet

14. We Shall Become Animals

15. Ace And Karra

16. Go Home

17. I Will Be Free Of It

18. Come Hunting, Sister

19. Midge And The Bad Cat Man

20. On Horsenden Hill

21. Tooth And Claw

22. Run For Ever

23. "…And Somewhere Else The Tea's Getting Cold"

24. Doctor Who (Closing Theme) – Keff McCulloch

Also, Dominic has collaborated with Michael Faulkner's D-Fuse AV on both live performance and music videos and through this collaboration has regularly performed as a DJ and artist at The Big Chill music festival.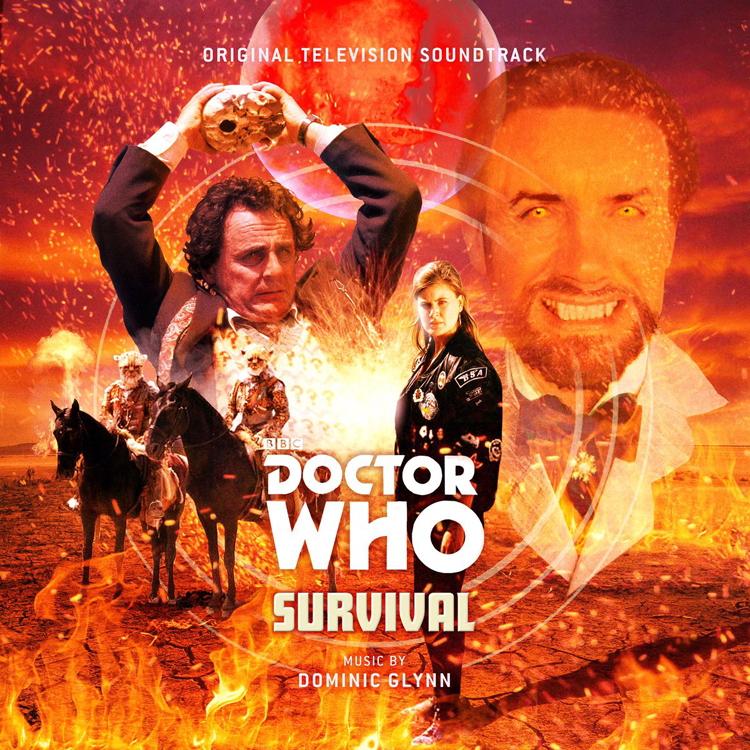 Dalek

The Ninth Doctor's Tardis




Posts

: 2754


Join date

: 2013-02-20


Age

: 18


Location

: At Home or the Library



---
Permissions in this forum:
You
cannot
reply to topics in this forum